As CSA seeks Training for Spending Entities of Government, Providers want merit-based Participation
By: Joseph N. N. Swen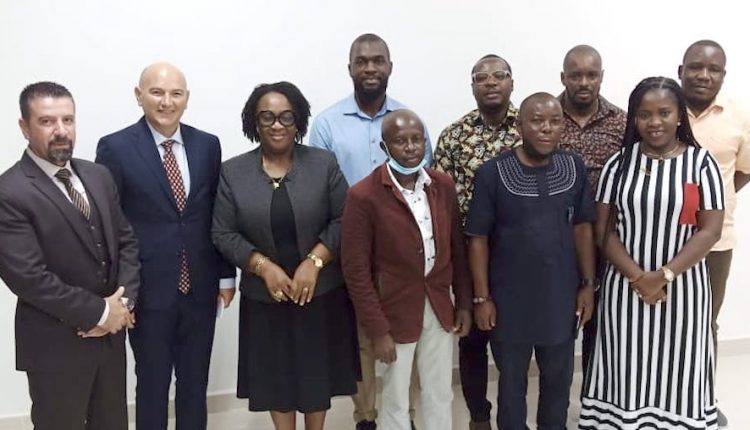 The Civil Service Agency (CSA), central government Human Resource Management Organ vested with the responsibility to recruit the best for the public sector, is making frantic efforts in building the human capacity of Liberians within the Public Sector.
Making the case to officials of Free Balance, a World Bank approved builder and provider of the Government of Liberia Payroll Management System on Wednesday, September 22, 2021, the CSA through its Director for Payroll Mr. Roland Kallon cited an ardent need for Staff directly managing the Payroll System to have more detailed training of the system.
Director Kallon further expounded that considering the multiple numbers of staff from (103) Government Spending Entities, a Training of Trainers for about ten Staff is appropriate;  enabling those would-be Trainers to remit the acquired training to the rest.
Buttressing to the case, Mr. George Wah,  Special Technical Assistant to the Director said those to benefit from the proposed Training of Trainers, will include those core staff from both the CSA and Budget Bureau from the Ministry of Finance and Development Planning.
Responding, Mr. Kemajl Ratkorceri, senior PFM Advisor said, " You had initial training but what I am reading from the situation is that, those training were not enough and which require more detailed training". Mr. Ratkorceri subsequently said,  he thinks the proposed training which is System Management and Analysis should also include others such as communication, collaboration, troubleshooting, etc.; and should include selected staff from all levels.
He, however, cautioned the CSA that the would-be trainees shall be expected to perform beyond participation; meaning at the end of the training, evaluation exams will be administered and from the results, trainees will be or not be qualified for certification. Emphasizing that without certification, staff shall not be qualified and or permitted to have access to the System.
Acting Director-General Hon. Onikeh Smythe Jackson who headed the Delegation of the CSA, initially welcomed the Officials from Free Balance on behalf of Director-General Hon. James A. Thompson. In conclusion of the discussion, Hon. Smythe-Jackson (Mrs.) expressed delight in the outcome of the Meeting and assured Free Balance that their concerns of a merit-based recruitment process would be adhered to as it is always the standard of the CSA to recruit the best for the public service. Madam Smythe-Jackson with immediacy urged the Directorate responsible to submit a concept paper of the discussed proposal to her office before onward submission.
Representing Free Balance were: Mr. Kemajl Ratkoceri, Senior PFM Advisor; Hussam Harthieh, Account Manager, and Joseph P. Smith, Support; while for the CSA were Hon. Onikeh Smythe-Jackson (Mrs.), Deputy Director-General for Human Resource Management & Policy; Mr. Alfred Drosay, Principal Administrative Officer; Mr. George B. Wah, Special Technical Assistant to the Director-General, and Mr. Roland Kallon, Director for Payroll, Deputy Directors Charles Allen & Sydell Gould, and Robert K. Bolay, Assistant Director for Information Technology.